Due to the uncertainties surrounding large gatherings this summer, the Canterbury Fair committee decided to cancel this year's Fair and looks forward to a full return to the great fun of the "Last Saturday in July" in 2022.
We understand that this decision may disappoint some, but the safety and well-being of our dozens of vendors, hundreds of volunteers, and thousands of visitors is paramount. Thanks for your understanding! See you in 2022. 
Our Fair is a story of enterprise, dedication & community effort that has put Canterbury, NH on a national map of outstanding events over the past 25 years!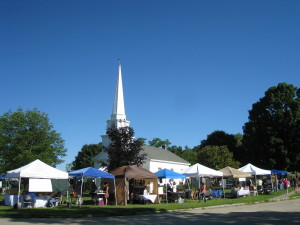 Connect with us on social media for all of the latest and greatest information on the Fair and the gorgeous town of Canterbury!